Do you know how many lottery prizes go unclaimed every single year? After hearing this question, you might be thinking that what kind of a stupid a person needs to be to not claim their lottery prize? Well, to give you a surprise, every year thousands of lottery prizes go unclaimed and here we are going to tell you about 5 biggest unclaimed lottery prizes in the history of the lottery.
If you think that you are having a bad day, then just go through the amount of money these lottery winners have lost. After reading this, you will feel like experiencing the best day of your life.
Obviously, no one does such mistakes intentionally, there might be some reasons behind not being able to claim the lottery but for them, it's just back luck, in fact, much more than that.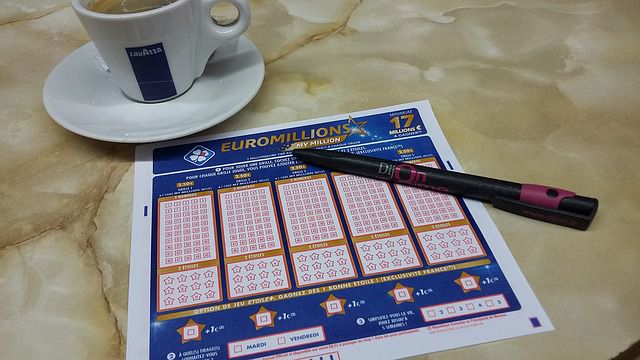 1. $68 Million Jackpot
Has your jaw dropped after reading this? It was a Mega Million Jackpot that a person won on 24th December 2002 but failed to claim it.
This is an amount that can give you the lifetime of luxury and fulfill all the dreams anyone has seen but unfortunately, the person couldn't claim it.
What would you call it? Bad luck or even worse than that? We feel sad for the winner who ultimately became a loser.
2. £1,666,667 Jackpot
Life can be too unfortunate and cruel sometimes. In 2006, two players lost the jackpot worth £1,666,667, they won the Jackpot on the same day on the same lottery and both of them failed to claimed their life changing winning prize.
One of those tickets was purchased in Glasgow, Scotland. The other winning ticket was purchased in the English county of Warwickshire.
Life was equally cruel to both of them.
3. $31 million
Another incident that happened in 2006 when a winner of a lottery failed to claim a prize of $31 million. The lottery ticket was purchased in Queens but no one claimed that amount.
4. £6.9 Million
What would happen to you if you win a lottery and you know about it and you lose the ticket? And on top of that, you visit to claim it and find that the deadline to claim the prize money is over now? This would really break anyone's heart.
The same thing happened with the winner of £6.9 Million lottery winner who kept the ticket under his PC keyboard and when he came back to home to get his ticket, then the ticket was not there. This story is not 100% authentic but this is what a person named Nick commented on the article that mentioned about the lottery he won.
Who would have thought that a piece of paper and improper timings would give so much pain and a lifetime of regret to anyone? Life really is uncertain.
5. EuroMillions £64 million
One of the biggest unclaimed lottery prizes ever in the history of EuroMillions lottery. The ticket was bought in the Stevenage and Hitchin area.
The town crier shouted the news in the street for days that the ticket purchased in the area is still unclaimed but no one came forward to claim it and the deadline was over ultimately.
Someone just lost their chance of being a multi-millionaire.
What do you learn from all this? Keep a record of every lottery ticket you purchase, who knows poor management could add you to this list of the biggest unclaimed lottery prizes.