What could be strange about this? If this is the question popping up in your mind, then have a look at these 7 bizarre casino locations around the world.
There are a lot of rules and regulations these casinos have to maintain, it's gambling and it has to be maintained properly else it may create a lot of problems for the gamblers and other people. Let's see.
7 Bizarre Casino Locations Around the World
Do let us know which one you think is the weirdest.
X-Train, Las Vegas, Nevada, US
Isn't this something unique and interesting at the same time? A mobile casino. Yes, a mobile casino because it's built within a train.
Gambling while traveling, this is surely going to be an awesome experience. You can read more about this here on their website.
An innovation gamblers would surely love to see and experience by themselves.
You may have already guessed by reading the name where this casino might be. Yeah, it's a passenger jet that has been fully kitted out with a functioning casino.
Now, don't make an image by yourself, see for yourself how it looks: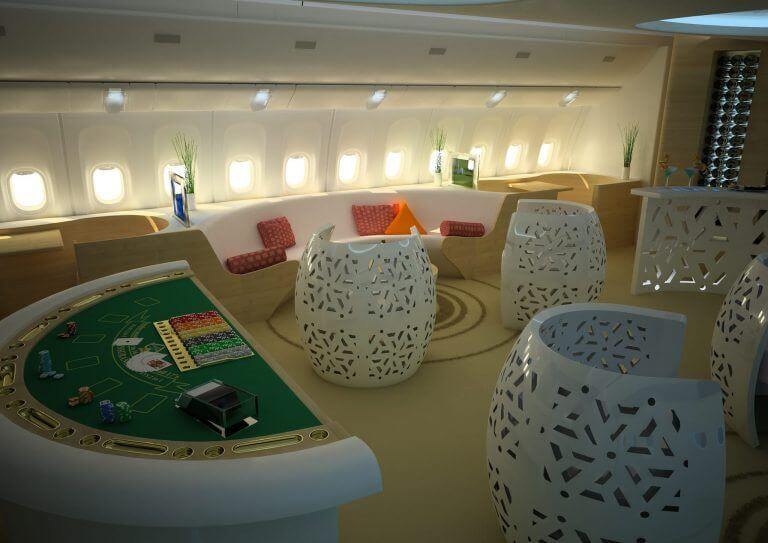 A bar, gambling tables and enough space to move around freely is all what a luxurious journey looks like.
For you: World's First Land VR Casino is here.
North Cadbury Court, Yeovil, Somerset, UK
Who would have thought that there will be a functioning casino at such historical places? But, there is one. First, let's take a guided tour of North Cadbury court.
The casino we are talking about is underneath the building. The basement has been renovated to an underground casino.
Desert Cave Hotel, Coober Pedy, Australia
Another underground casino, this is in Australia. Desert Cave is a hotel and the guests at the hotel have the opportunity to experience the real money gaming underneath a desert.
It may not be as large as a normal land based casino out there, but it's definitely an exciting experience.
Rivers Casino, Des Plaines, Illinois, US
As per the law, casinos in this state must operate on water. Now, looking at the picture of this casino you will think but it's on land. Where the hell is water?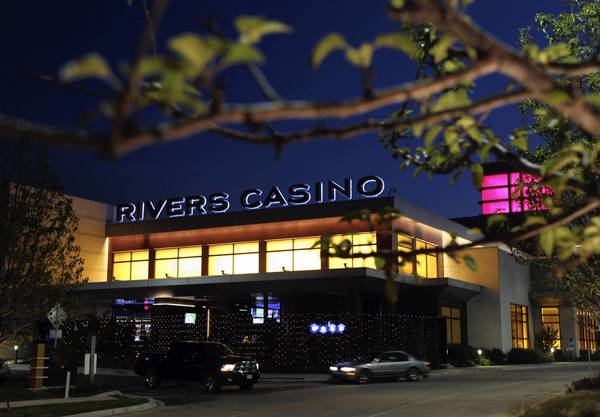 That's right, you are not seeing any water in this picture and majority of the casinos in the state come in the form of riverboat casinos but Rivers Casinos found a loophole.
Using this loophole they were technical on water as the building was constructed on a shallow area of water.
The casinos started its operations in 2011 and it has gained a lot of popularity since then.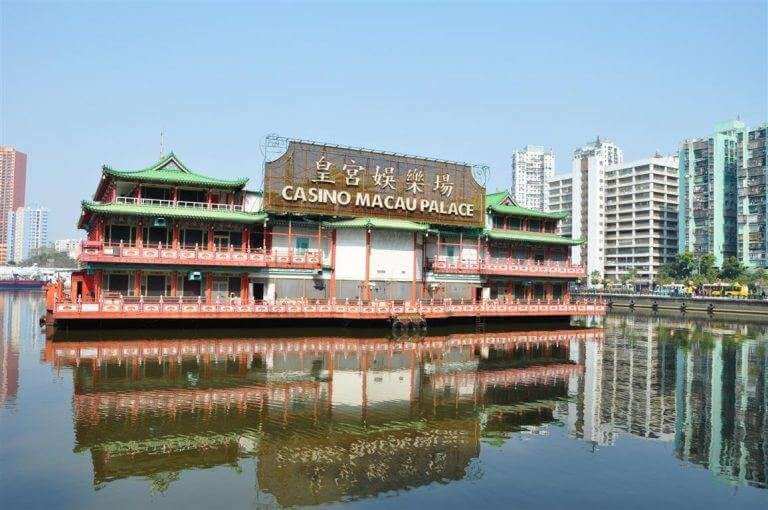 Remember the 1974 James Bond Movie "The Man with the Golden Gun". This casino had an appearance in that movie and that appearance made this casino quite popular.
But, it was closed 2007 and towed away. Towed away? Yes, this 2-storey casino building was built on the sea.
Apart from these bizarre casino locations, you might be interested in knowing these bizarre competitions you can gamble on.
Don't forget to tell us which one you think is the weirdest casino location among these?