If you are an alien to casino terms then let us tell you that "Whales" here does not refer to that water animal, it's used for gambler, the players who gamble huge amount of money in casinos. Casinos earn a high percentage of their revenue from these whales only. You can also call them high rollers and these high rollers do get some special treatment and lavish comps from the casinos since they are their money banks.
Everybody feels awesome and out of the world when they win money at the casinos, you have millions of dollars with you, your lifestyle has changed, your tensions are just gone away.
Well if you too want to be a part of this "Whales" term then you'll have to bet few million dollars, if you win then JACKPOT but what if you loose your million dollars? There are some people who have lost up to $220 millions at casinos and that is definitely not a small amount. Now you know why high rollers get so much special treatment and lavish comps by the casinos, obviously they are flooding their bank accounts by loosing all their money.
Men Who Lost Millions of Dollars in Gambling
Below is the list of few rich men who have lost this much money, the money what an average person doesn't even get to see in their lifetime, these people have lost it all away in gambling.
1.) Terrance Watanabe
Terrance Watanabe is an American businessman who has been featured even in "Wall Street Journal" for losing money to gambling. His estimated loss till today is estimated to be $220 million. In 2007 only he lost $127 million.
Along with games like Blackjack, he often spends some time at Roulette tables and slot machines. Later on he accused Caesars Palace casino of exploiting him. He said that the casino supplied him with illegal drugs and alcohol to keep him gambling for as long as possible.
Caesar casino later was punished with a fine of $225,000 for mistreating him.
Wanna try your luck? Then start playing at these online casinos, you can even practice before betting.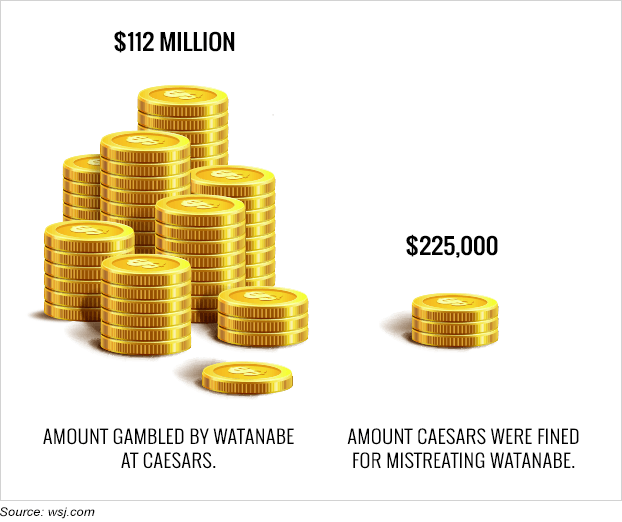 2.) Zhenli Ye Gon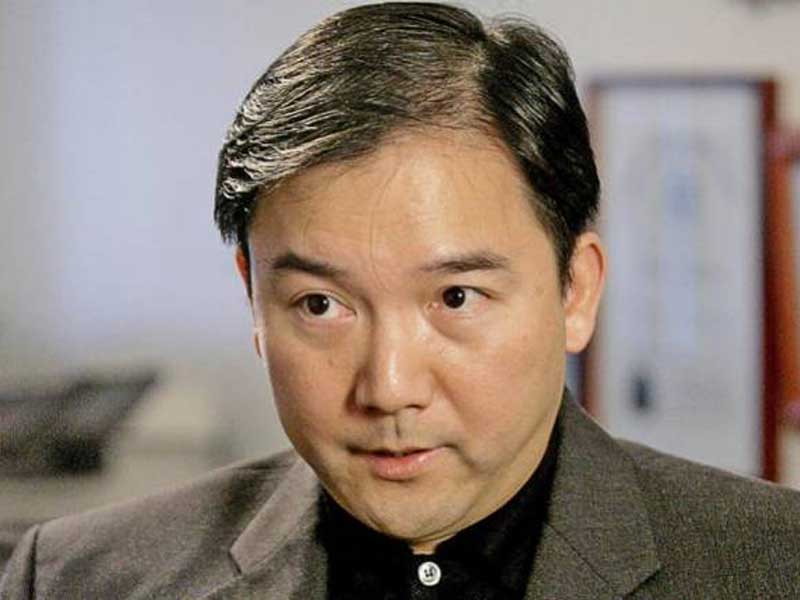 This Chinese-Mexican businessman lost around $125 million from 2004 to 2007, 3 years and $125 were just gone like that. Since this is a huge amount so a court case was filed in 2007 to investigate whether this money with which he gambles comes from his illegal drug empire or not.
The Las Vegas Sands Casino also owed an explanation to the court since they didn't followed the regulations and didn't informed about his huge gambling bets.
Looking for casinos you can gamble while sitting at your home? Check out our blog section for best online casinos.
3.) Charles Barkley
If you are a NBA fan then you may probably know this man, he is former NBA player who loves gambling. He once said that he thinks gambling is a bad habit but still he is going to continue it.
According to him he has lost around $30 million over the years playing Blackjack and he had to cool down then.
4.) Kerry Packer
Packer owned the title of "World's Biggest Gamblers" in the early 1990's and held this title for a long time. Packer is said to have won about $33 million in one session at the MGM Grand. He also won $20 in just 40 minutes playing blackjack.
So what did he lost? He bet around $30 millions across 4 roulette tables and won absolutely NOTHING. He lost every single bit of this money.
This is a game of losing and winning, sometime casinos win and the player suffers and sometimes player wins and the casinos suffers. Same thing happened with a London based casino, Aspinalls club closed down in 1990 a week after Kerry Packer won $600,000 there. Casinos are at a huge risk when the player gambles this much money since it could either make them super rick or bankrupt.